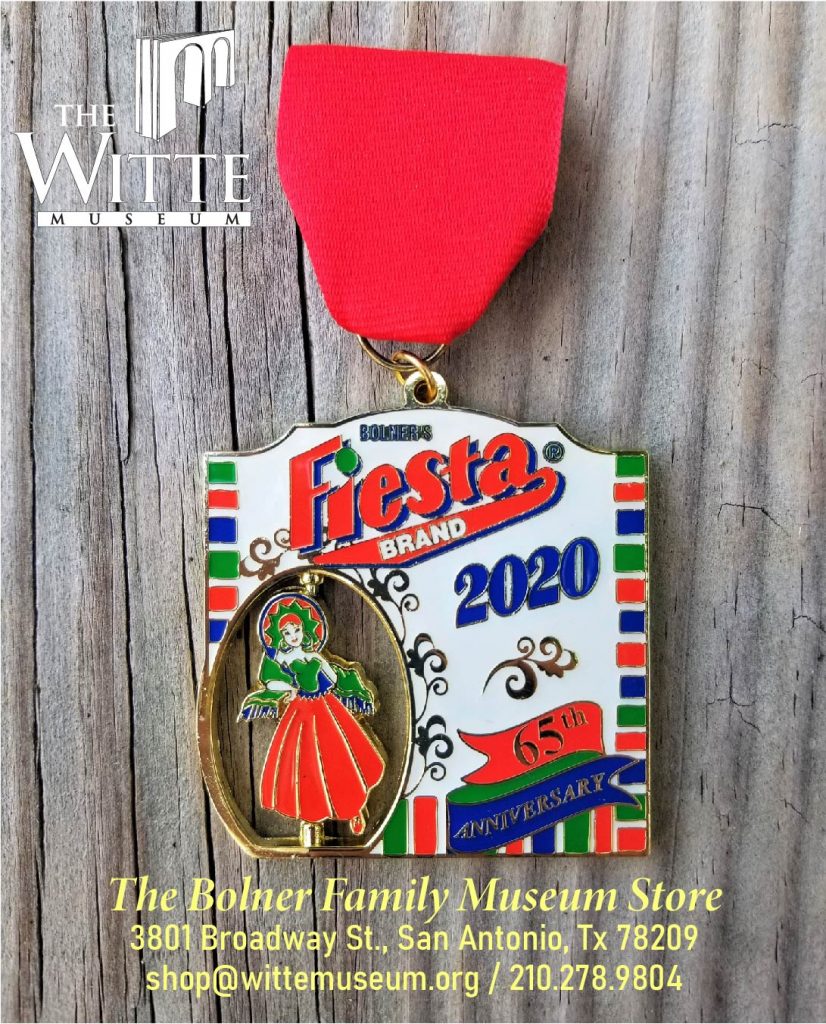 San Antonio's Fiesta week is one of the most treasured traditions in our city, and the Fiesta Medals are at the center of the fun and flair. Each year we wait in excitement to trade hundreds of our medals with the general public. However, COVID-19 has forced the 2020 Fiesta Week celebration to be cancelled. For the safety of our employees, we have decided that this year we will not be trading our medal out of our facility.
Instead, we have teamed up with our friends at the Witte Museum in San Antonio to help us sell and distribute our beautiful 65th anniversary medals. All of the proceeds will go to to support this magnificent and cherished piece of our city's history.
Medals will be sold for $10 plus tax & shipping. If you are in San Antonio or come to visit, stop by the Bolner Family Museum Store to grab your medal! You can also contact [email protected] or call 210-278-9804 to place your order if you would like to have it shipped to you.