Bolner's Fiesta Salsa
Phillip
Ingredients:
4-5 Arbol Chilies
3 cloves fresh garlic
2 whole fresh tomatoes or 1 can crushed tomatoes
¼ small onion, chopped
juice of ½ a lemon
juice of ¼ of an orange
2-3 cups Chicken Stock
Fajita Seasoning to taste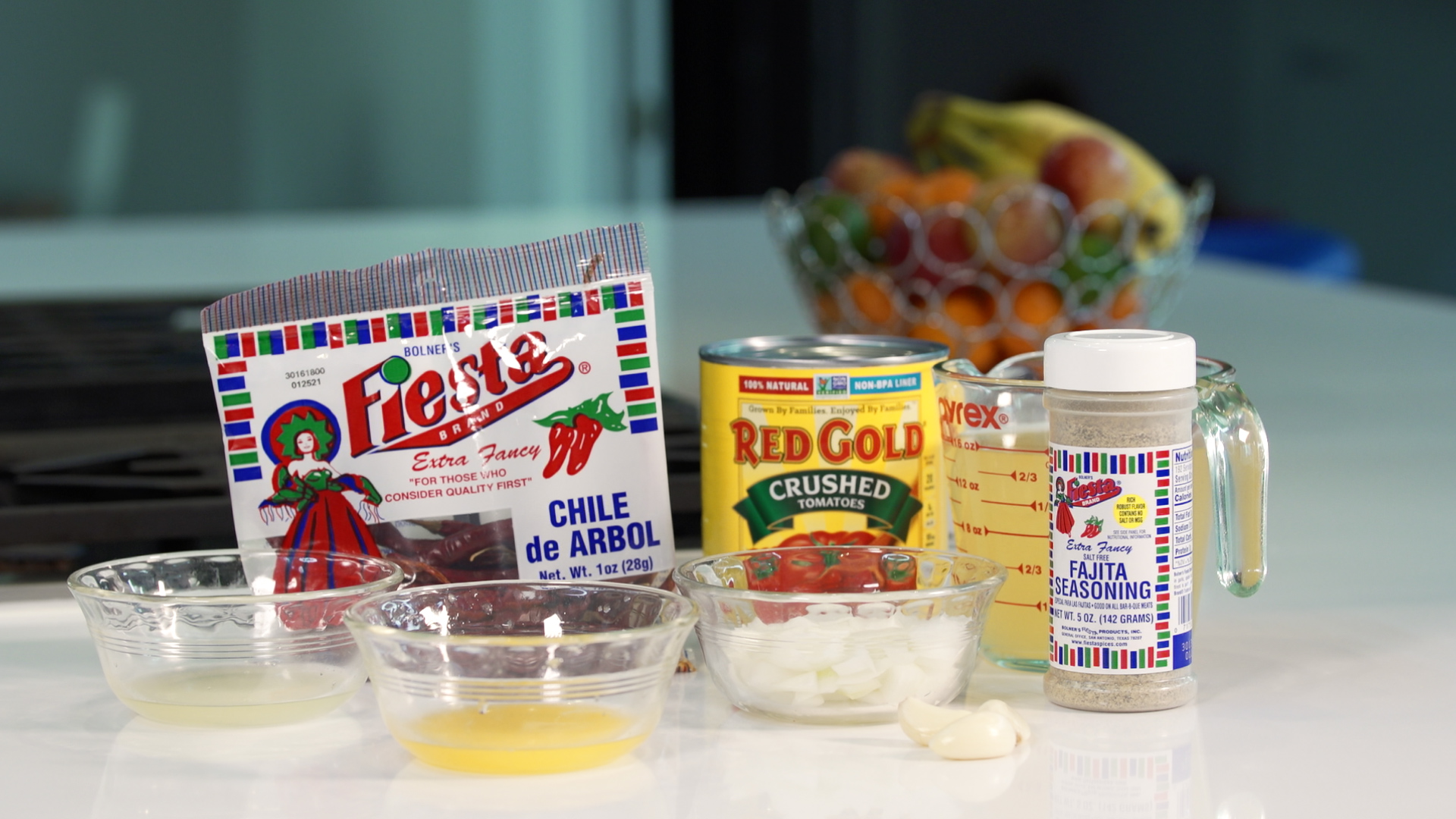 Directions:
1. Remove stems and seeds (optional) from chilies
2. In a pot, place Chiles, Onions, Garlic and Chicken Stock.
3. Simmer for 15 minutes, or until the onions are clear
4. Strain out the chiles, onion and garlic, and place in a food processor. Reserve the excess liquid.
5. Add tomatoes, lemon and Orange juices to the food processor and blend.
6. Add reserved liquid until desired consistency is achieved.
7. Pour salsa back into saucepan, and simmer for 2-3 minutes.
8. Season to taste with your favorite flavor of Fajita Seasoning. Use salt free (yellow dot) to add spices and pepper, or use Regular (green dot) for more salt and flavor!
9. Serve hot or cold!