Cheesy Green Chili Brunch Bake
Phillip
This quick, easy and crustless Cheesy Green Chili Brunch Bake is the perfect main dish for a holiday breakfast or brunch! You won't even miss the crust once you get a taste of this rich, creamy chili studded casserole. Vegetarian, low carb/keto and gluten free, this dish will satisfy any guest and leave them raving!
Prep Time: 10 minutes
Cook Time: 40 minutes
Serves: 8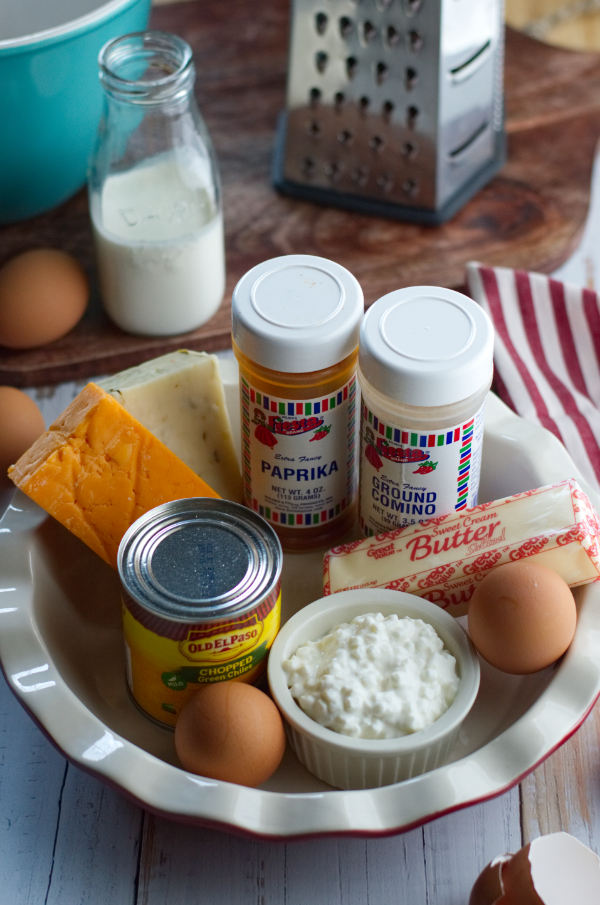 Ingredients:
6 eggs
½ cup cottage cheese
2 cups shredded pepper jack cheese, divided
1 4.5 oz. can chopped mild green chilis
½ teaspoon Bolner's Fiesta Brand® Paprika
½ teaspoon Bolner's Fiesta Brand® Cumino
½ teaspoon salt
1/2 cup cream
½ cup shredded cheddar
3 green onions, sliced

Directions
Preheat oven to 325 degrees. Lightly grease a 9" deep dish pie plate or casserole and set aside.
In a mixing bowl whisk together eggs, cottage cheese, pepper jack, chilis, paprika, cumin, salt and cream until well combined.
Pour mixture evenly into the prepared pan and top with cheddar cheese and green onion. Bake at 325 for 40 minutes or until set. The casserole should be just set in the center. Allow the casserole to cool for 15-20 minutes before serving. Serve warm or at room temperature.