Chicken and Sausage Gumbo
Phillip
Gumbo is a dish that everyone should enjoy because it offers a bold and flavorful taste that can be customized to personal preferences, making it a versatile and comforting favorite that brings people together at gatherings and celebrations of cultural traditions. Whether you're looking to spice up your taste buds or warm your soul, gumbo is the perfect dish to enjoy at parties or as a delicious and satisfying meal.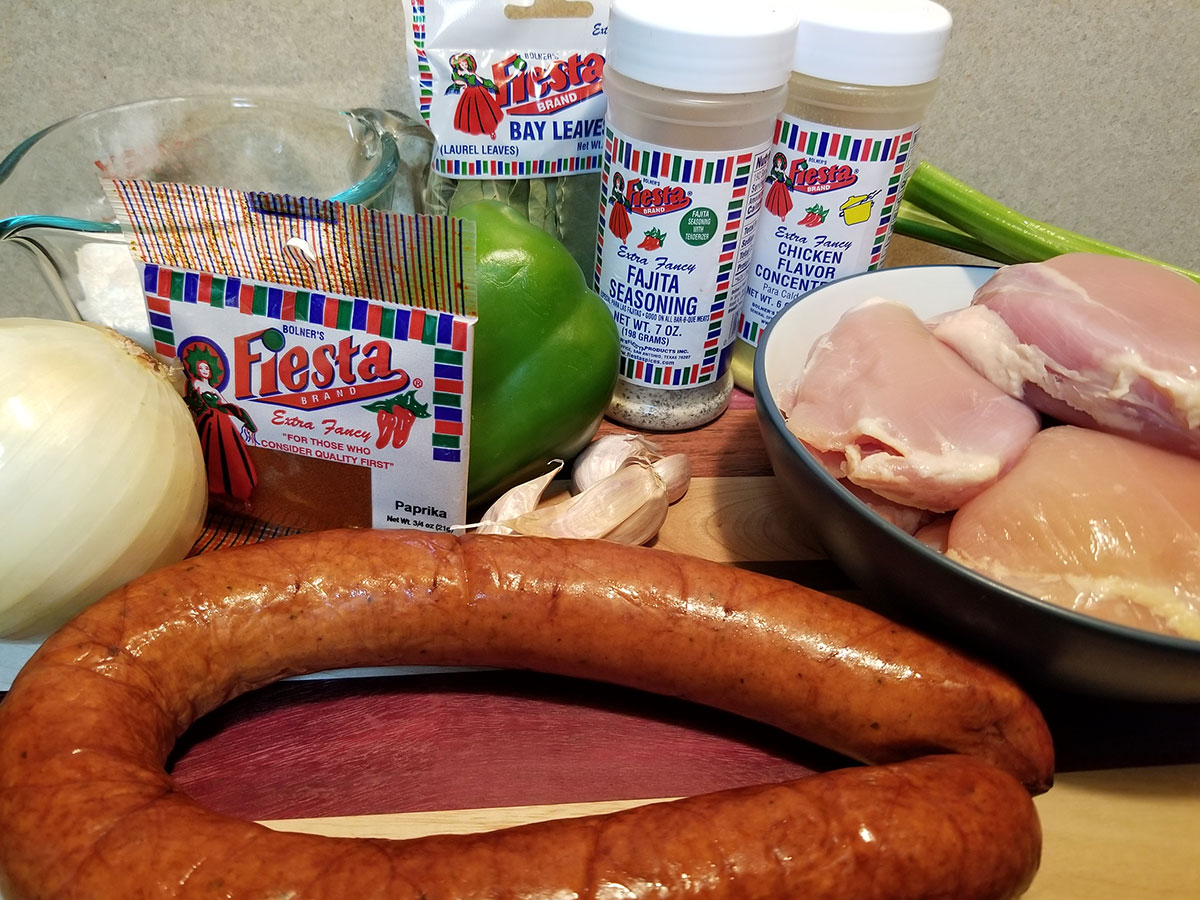 Ingredients:
1 cup All-Purpose Flour
1 Tablespoon Vegetable Oil
1 Onion, chopped
1 Green Bell Pepper, chopped
2 Celery Ribs, chopped
1 Tablespoon Fresh Thyme
4 cloves Garlic, minced
1 teaspoon Bolner's Fiesta Brand® Paprika
2 Bolner's Fiesta Brand® Bay Leaves
½ teaspoon Bolner's Fiesta Brand® Cayenne Pepper
1 teaspoon Bolner's Fiesta Brand® Fajita Seasoning (or to taste)
4 cups Chicken Broth (4 cups water, 2 teaspoons Bolner's Fiesta Brand® Chicken Flavor Concentrate)
2 pounds boneless, skinless Chicken Thighs
8 ounces Andouille Sausage, halved and sliced into thin slices
Hot sauce
Rice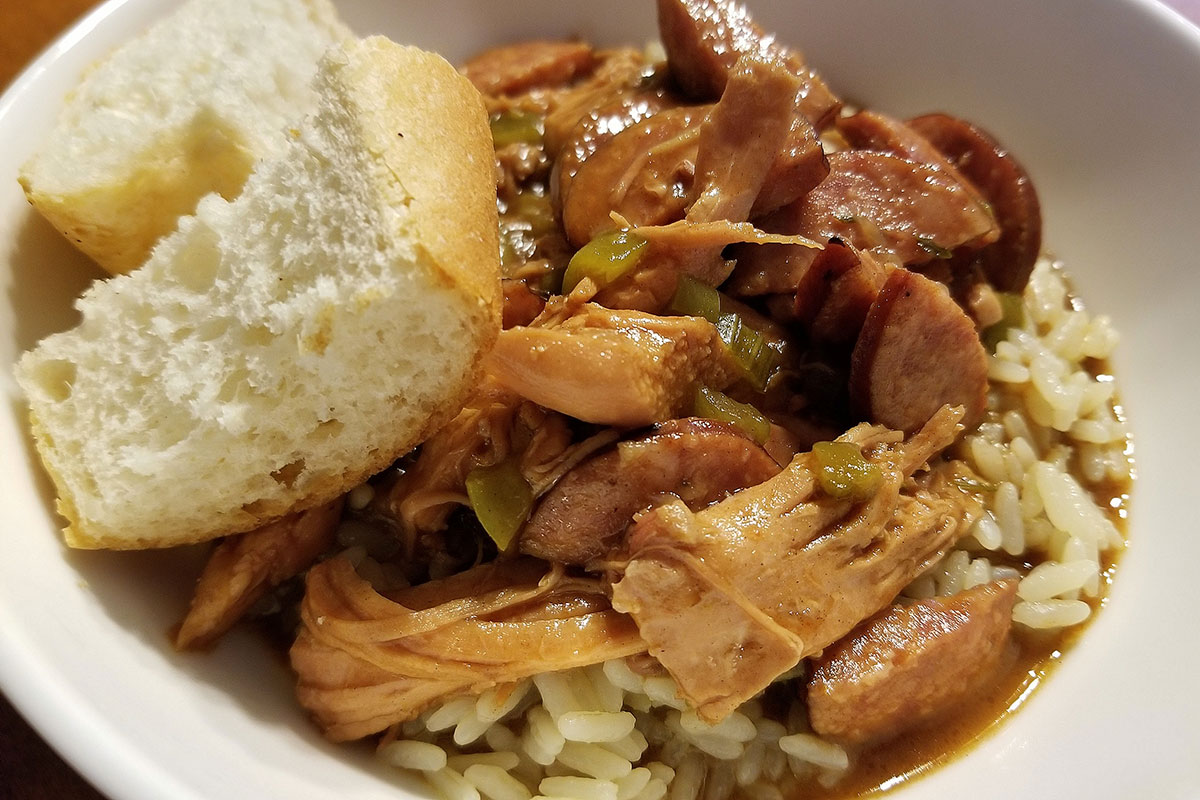 Directions:
Preheat the oven to 425°F.
In a 12-skillet or on a cookie sheet, bake the flour until it turns the color of ground cinnamon, 40-50 minutes, stirring occasionally, and more frequently towards the end. (Scent should be come aromatic and nutty).
Remove from oven to cool.
Heat oil in a Dutch oven-style pot over medium heat. Sauté Onions, Celery and Bell Pepper until softened, about 5 minutes.
Stir in Thyme, Garlic, Paprika, Cayenne, Bay Leaves and 1 teaspoon of Fajita Seasoning until fragrant, about 1 minute.
Stir in 2 cups of Chicken Broth, and add the Chicken Thighs in a single layer. Bring to a simmer and let cook until the chicken is tender, 15-20 minutes.
Remove chicken to cool and shred with a fork.
When the toasted flour has cooled, slowly whisk in the remaining 2 cups of chicken broth until a thick, batter-like paste forms.
With the heat on medium, slowly whisk the paste one spoonful at a time into the gumbo, making sure it is fully incorporated before the next spoonful is added.
Add sausage and shredded chicken and let simmer for 25-30 minutes until Gumbo thickens.
Serve hot over rice and top with hot sauce!