Chicken and Sausage Gumbo
Phillip
Ingredients: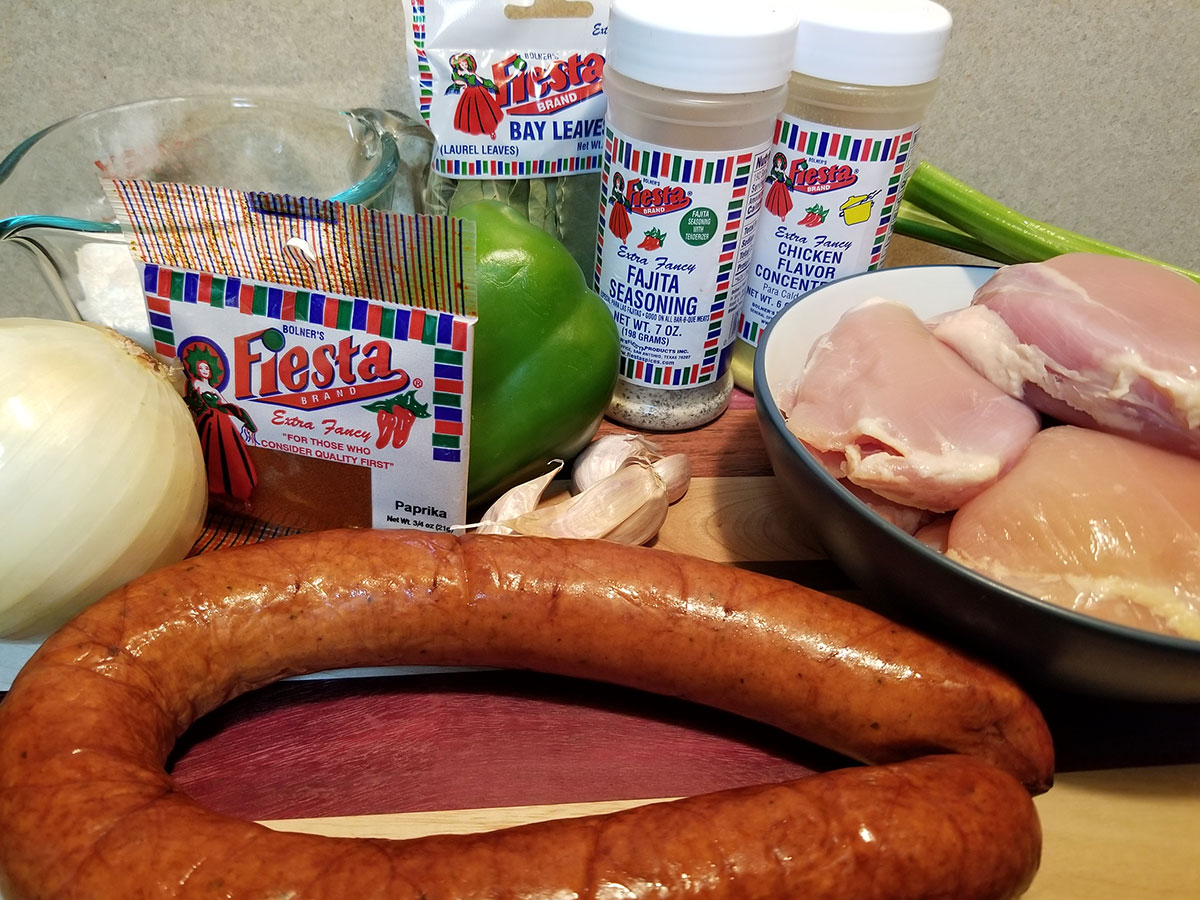 1 cup All-Purpose Flour
1 Tablespoon Vegetable Oil
1 Onion, chopped
1 Green Bell Pepper, chopped
2 Celery Ribs, chopped
1 Tablespoon Fresh Thyme
4 cloves Garlic, minced
1 teaspoon Bolner's Fiesta Brand® Paprika
2 Bolner's Fiesta Brand® Bay Leaves
½ teaspoon Bolner's Fiesta Brand® Cayenne Pepper
1 teaspoon Bolner's Fiesta Brand® Fajita Seasoning (or to taste)
4 cups Chicken Broth (4 cups water, 2 teaspoons Bolner's Fiesta Brand® Chicken Flavor Concentrate)
2 pounds boneless, skinless Chicken Thighs
8 ounces Andouille Sausage, halved and sliced into thin slices
Hot sauce
Rice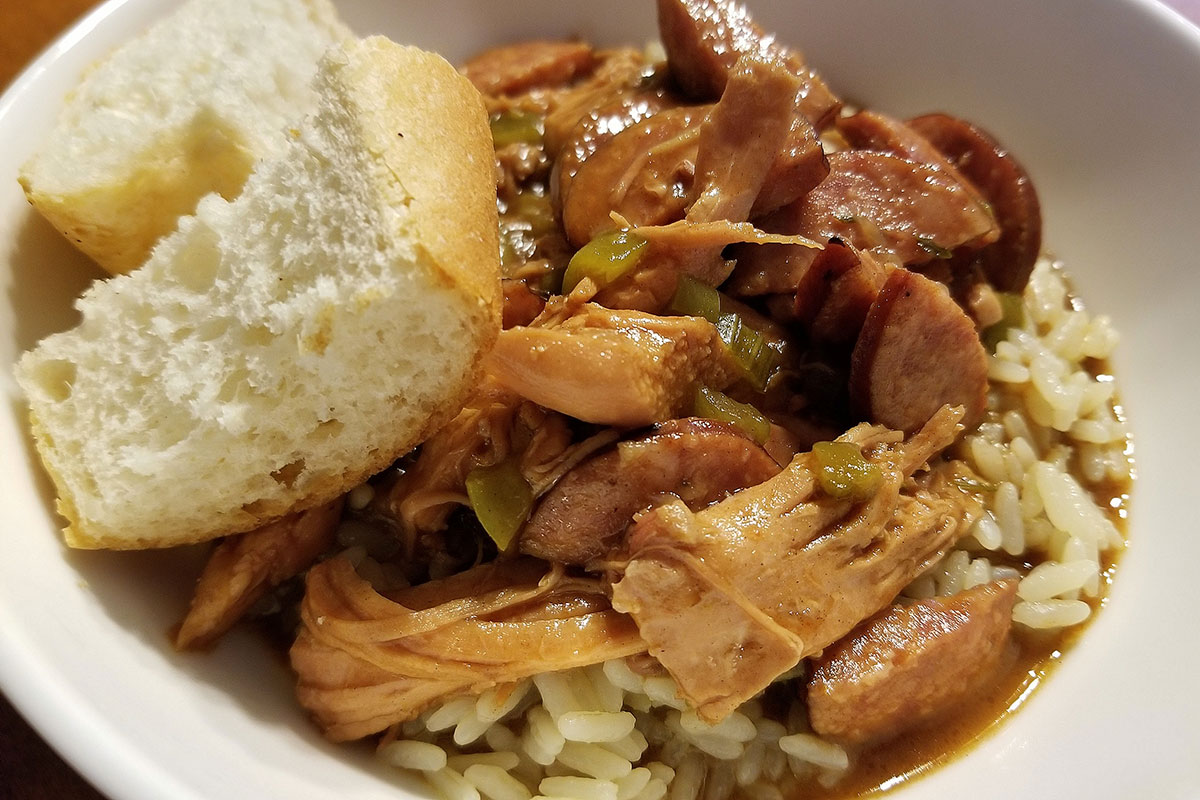 Preheat the oven to 425°F. In a 12-skillet or on a cookie sheet, bake the flour until it turns the color of ground cinnamon, 40-50 minutes, stirring occasionally, and more frequently towards the end. (Scent should be come aromatic and nutty). Remove from oven to cool.
Heat oil in a Dutch oven-style pot over medium heat. Sauté Onions, Celery and Bell Pepper until softened, about 5 minutes.
Stir in Thyme, Garlic, Paprika, Cayenne, Bay Leaves and 1 teaspoon of Fajita Seasoning until fragrant, about 1 minute.
Stir in 2 cups of Chicken Broth, and add the Chicken Thighs in a single layer. Bring to a simmer and let cook until the chicken is tender, 15-20 minutes. Remove chicken to cool and shred with a fork.
When the toasted flour has cooled, slowly whisk in the remaining 2 cups of chicken broth until a thick, batter-like paste forms.
With the heat on medium, slowly whisk the paste one spoonful at a time into the gumbo, making sure it is fully incorporated before the next spoonful is added.
Add sausage and shredded chicken, and let simmer for 25-30 minutes until Gumbo thickens.
Serve hot over rice and top with hot sauce!