Italian Roasted Asparagus
Phillip
Coated with parmesan and roasted till crispy, this quick and easy asparagus could not be more delicious!
Prep Time: 5 minutes
Cook Time: 20 minutes
Serves 6-7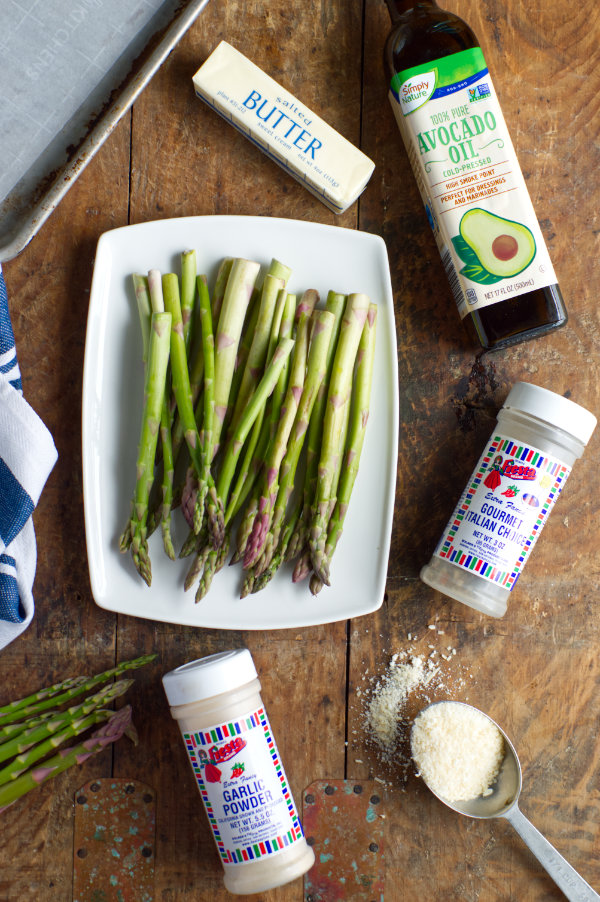 Ingredients:
1 ½ lbs. asparagus, trimmed
2 Tbsp. melted butter
2 Tbsp. avocado or olive oil
1 tsp. Fiesta Brand® Gourmet Italian Choice Seasoning
½ tsp. Fiesta Brand® Garlic Powder
1/3 cup grated parmesan

Directions
Preheat oven to 400 degrees F. Line a large sheet pan with parchment. Lay the trimmed and washed asparagus on the sheet pan in a single layer. In a small bowl combine the melted butter, oil, Italian seasoning and garlic powder and stir to combine. Pour the mixture over the asparagus and toss to coat. Sprinkle the grated parmesan over the asparagus and toss to coat. Bake at 400 degrees for 15 to 20 minutes or until golden brown and the asparagus are cooked to your desired doneness. Serve immediately.