Oven Beef Stew
Phillip
Oven Beef Stew is a family favorite and a gluten free version of a comfort food classic!  This hearty beef stew is cooked almost entirely in the oven resulting in insanely tender beef and effortless home cooking.
Yields 8-10 servings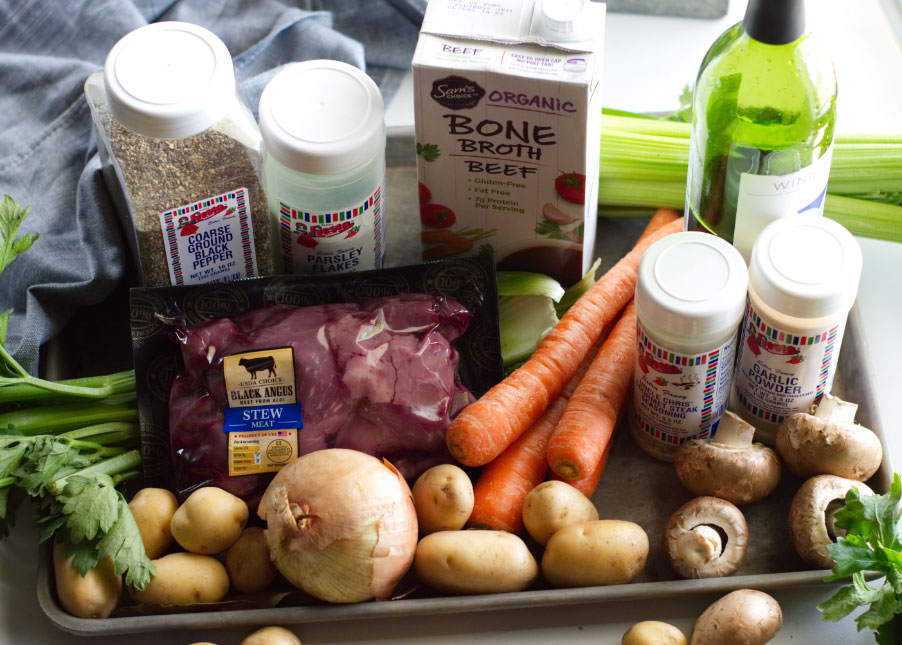 Ingredients:
3 Tbsp. oil
3 pounds stew meat
2 ½ Tbsp. Fiesta Brand Uncle Chris's Gourmet Steak Seasoning
½ Tbsp. Fiesta Brand Garlic Powder
1 large onion, diced
4 ribs celery, diced
8 oz. cremini or white button mushrooms, cleaned & quartered
½ cup dry red wine
4 cups beef stock or broth
2 bay leaves
1 Tbsp. dried parsley
1 ½ pounds baby yellow or red potatoes, halved
8 medium carrots, peeled and cut into ½" pieces
½ cup water
2 ½ Tbsp. cornstarch
1 cup frozen peas
Salt & Pepper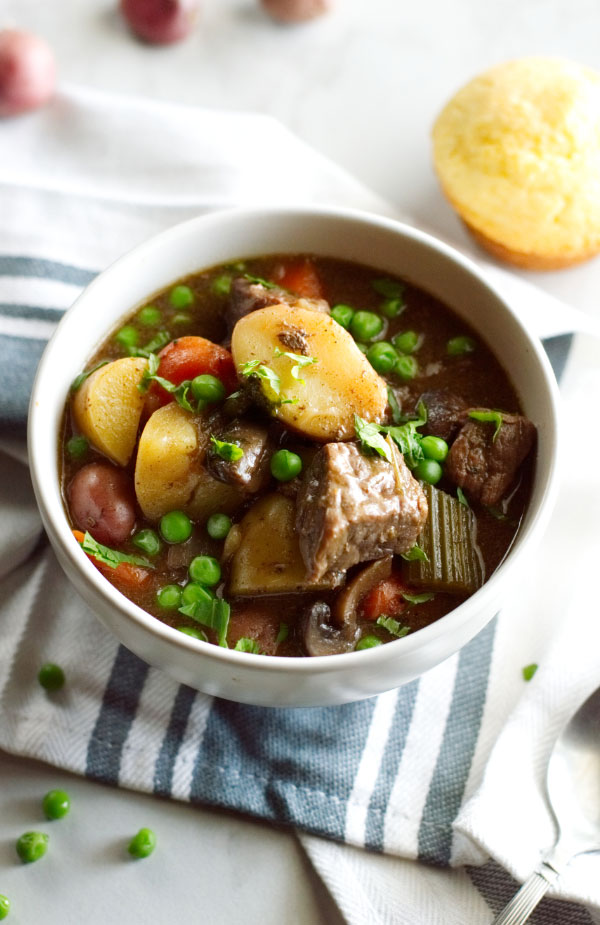 Directions:
Preheat oven to 325 degrees.  In a large bowl, add the stew meat and season with the steak seasoning and garlic powder.  Toss to coat evenly.
Preheat large oven proof 7 qt Dutch oven, over medium high heat, add butter or oil and ½ of the stew meat.  Brown on all sides, remove from pan and repeat with the other half of the stew meat.  Add the onions, mushrooms and celery to the pot and sauté for 2-3 minutes scraping up any bits left by the meat.  Return the meat to the pot and add the wine, beef stock, bay leaves, parsley and pepper.  Put the lid on the Dutch oven, place in oven and cook at 325 for 2 hours.
Carefully remove the pot from the oven and remove lid.  Add additional water or stock if the meat mixture is looking dry.  Add potatoes and carrots to the pot, stir to combine and return to oven for another 1 ½ hours.
Combine ½ cup water and the cornstarch and stir well to combine.  Remove the Dutch oven from the oven.  Immediately, add the cornstarch mixture to the stew and stir until thickened.  If needed, bring the stew to a simmer on the stovetop until thickened.  Add peas to the stew and stir gently.  Taste and adjust salt and pepper as desired. Discard bay leaves and serve in bowls, garnished with chopped parsley.