Roasted Squash Medley
Phillip
Seasoned with our River Road® Blackened Seasoning, this no fuss side dishis amazing paired with anything from grilled steaks to baked chicken thighs.
Prep Time: 10 mins
Cook Time: 25 mins
Serves: 5-6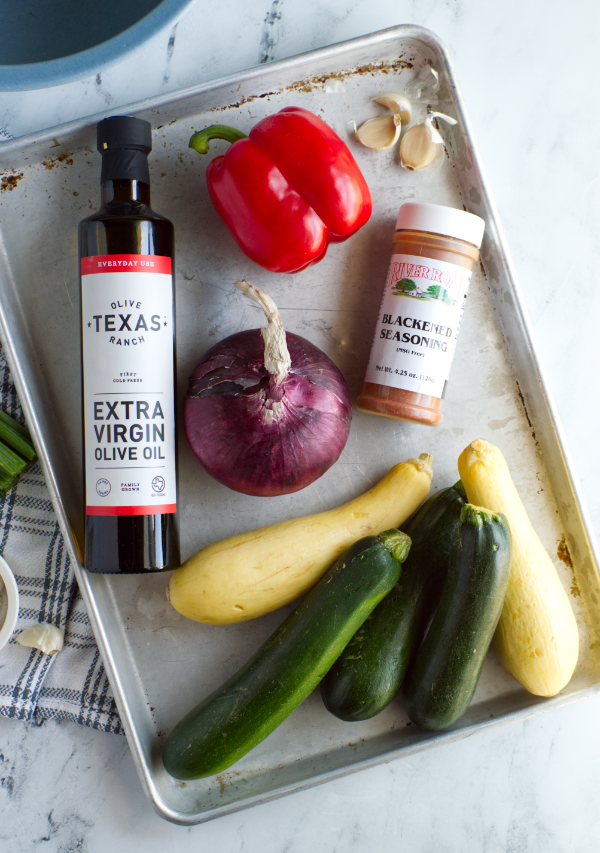 Ingredients:
3 zucchinis, cut into 1/2" slices
2 yellow squash, cut into 1/2" slices
1 red bell pepper, cut into strips
½ large red onion, sliced
2 cloves garlic, smashed
1/3 cup olive oil
1 tsp. salt
1 tsp. Fiesta Brand Garlic Powder
1 ¼ tsp. River Road Blackened Seasoning
Garnish: Fresh Chopped Parsley

Directions
Preheat oven to 425 degrees F. Line a large sheet pan with parchment and set aside. In a large bowl combine the sliced squash, red pepper, red onion and garlic. Drizzle the vegetables with olive oil and season with salt, garlic powder and blackened seasoning. Roast the squash for 20-25 minutes or until tender and caramelized, stirring once mid-way through cooking. Before serving, garnish with chopped parsley.