Spiced-Up Fudge Brownies
Phillip
These brownies are perfectly fudgy with a hint of warm Mexican spices to liven things up! Quick and easy to make, these decadent brownies are the perfect reason to kick that boring box mix to the curb! Perfect for your next cookout or potluck, the whole family will love them!
Yields 12 brownies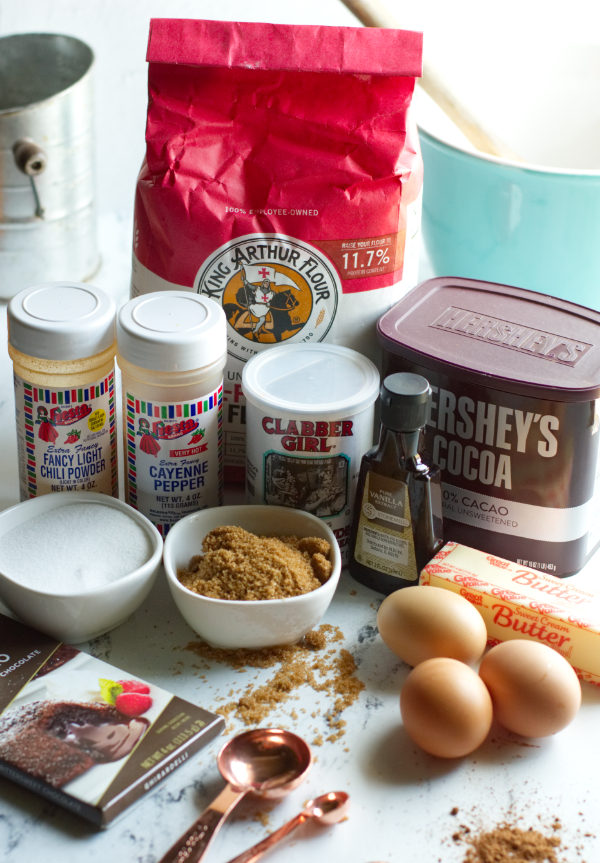 Ingredients:
1 cup butter, melted
1 ¼ cup sugar
¾ cup dark brown sugar
4 eggs, lightly beaten
2 tsp. vanilla
1 cup all-purpose flour
½ cup cocoa
½ tsp. baking powder
1 tsp. Fiesta Brand® Chili Powder
1/4 tsp. Fiesta Brand® Cayenne Pepper
½ tsp. salt
4 oz. bittersweet chocolate, chopped

Directions
Preheat oven to 350 degrees F. Grease or spray a 9×13 baking pan and set aside.
In a small bowl combine flour, cocoa, baking powder, chili powder, pepper and salt. Set aside. In a mixing bowl, stir together warm melted butter and sugars. Stir in eggs and vanilla and mix well to combine. Add the flour mixture and stir until combined and the batter is smooth. Gently stir in the chopped chocolate.
Pour the prepared brownie batter into the prepared pan and bake at 350 for 25-30 minutes or until a tester comes out with crumbs but not batter. Cool in pan and cut into 12 bars for serving!