Carne Guisada
Phillip
Ingredients:
2 lb. Carne Guisada Meat (1/2 inch cubes beef and/or pork)
2 tablespoons oil
Water
5 tablespoons (or to taste) Bolner's Fiesta Brand® Carne Guisada Seasoning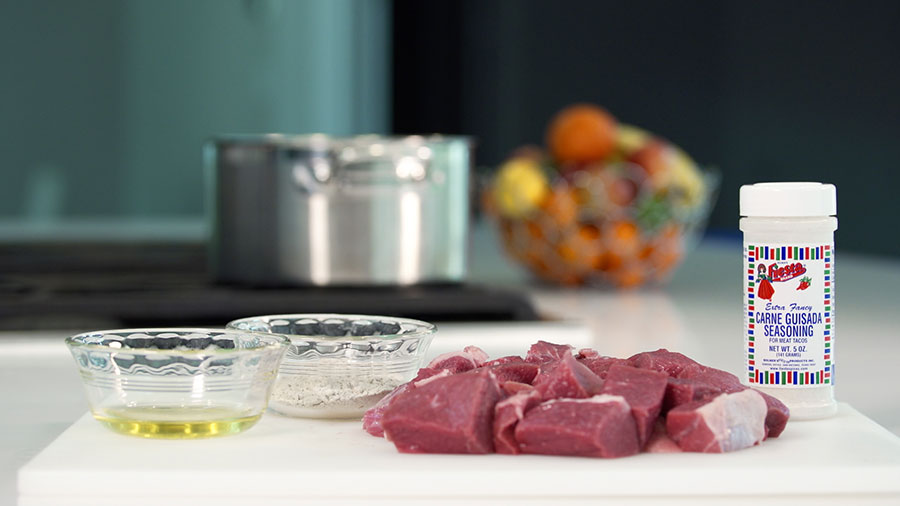 Directions:
Brown the Carne Guisada meat in 2 Tablespoons of hot oil. Carefully add 2 cups of water. Cover the pot and simmer the stew on low heat until the meat is tender, 1-2 hours. Add water if needed.
Mix 5 tablespoons (or to taste) of the Carne Guisada Seasoning with 3/4 cup of water and slowly whisk into the stew. Simmer about 15 minutes until the gravy is of the desired thickness. Serve on hot tortillas or over rice! Makes about 12 tacos. This dish is of medium hot heat level when made to the recipe. To make a milder stew, decrease the amount of seasoning to about 3 Tablespoons spice and 1 Tablespoon of flour or corn starch.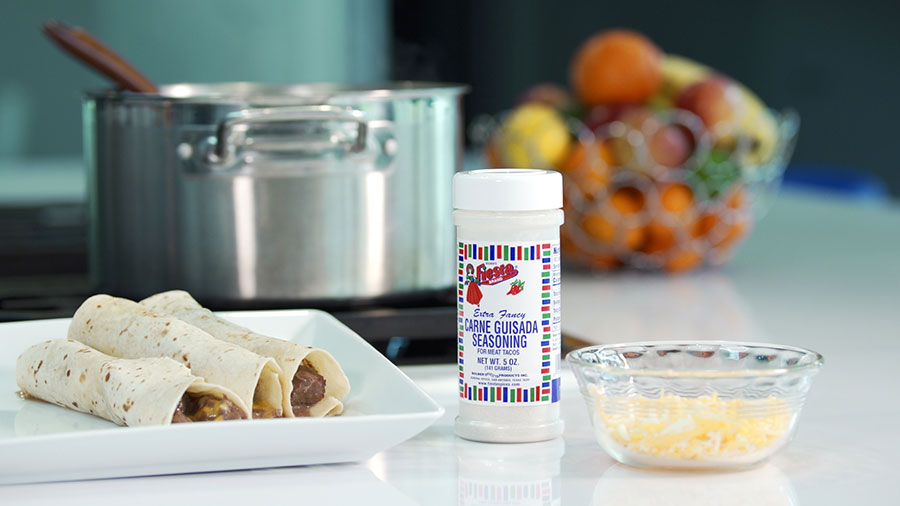 For an added burst of flavor or heat, add fresh peppers or vegetables of your choice with about 30 minutes left.