Cheesy Enchiladas
Phillip
Ingredients:
¼ cup Oil
½ cup Bolner's Fiesta Brand® Enchilada Seasoning
2.5 cups Water
12 Corn Tortillas
1/3 lb. Grated Yellow Cheese
1/3 lb. Monterey Jack Cheese
¼ cup Fresh minced onion or 2 Tbsp. Bolner's Fiesta Brand® Instant Chopped Onion
½ cup oil for warming Tortillas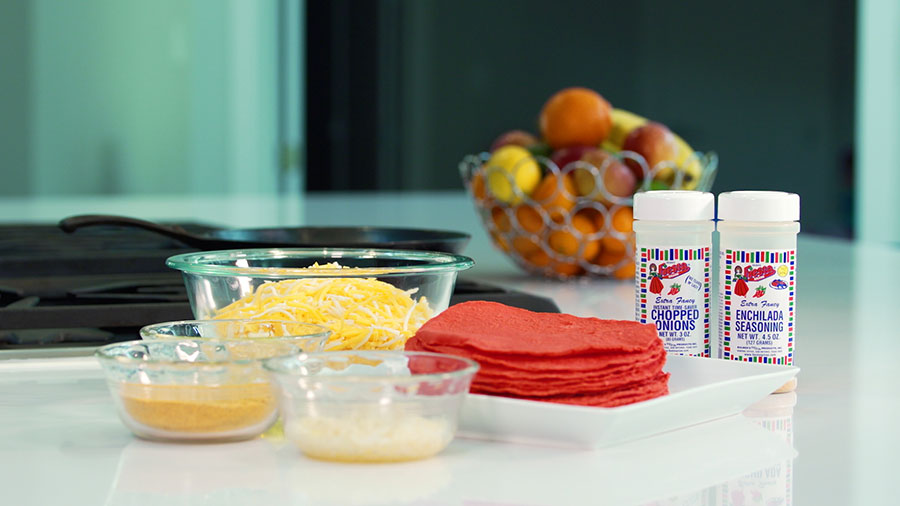 Directions:
Heat ¼ cup oil in a skillet over medium heat. Add the Enchilada Seasoning to the oil and whisk together. Stir until the color begins to darken (1-2 minutes).
Add the water, bring the sauce to a boil, lower the heat and simmer until it thickens (about 5 minutes). When it reaches your desired thickness, turn the heat off and set aside.
Heat the ½ cup oil in a small frying pan. Using tongs, dip a tortilla in the hot oil for 15 seconds to soften it. Drain. Fill the tortilla with grated cheese, one tablespoon of sauce and roll it up. Garnish with more grated cheese, sauce and minced onion. Arrange in a baking dish or as individual servings. Heat in an oven or in a microwave until the cheese is melted.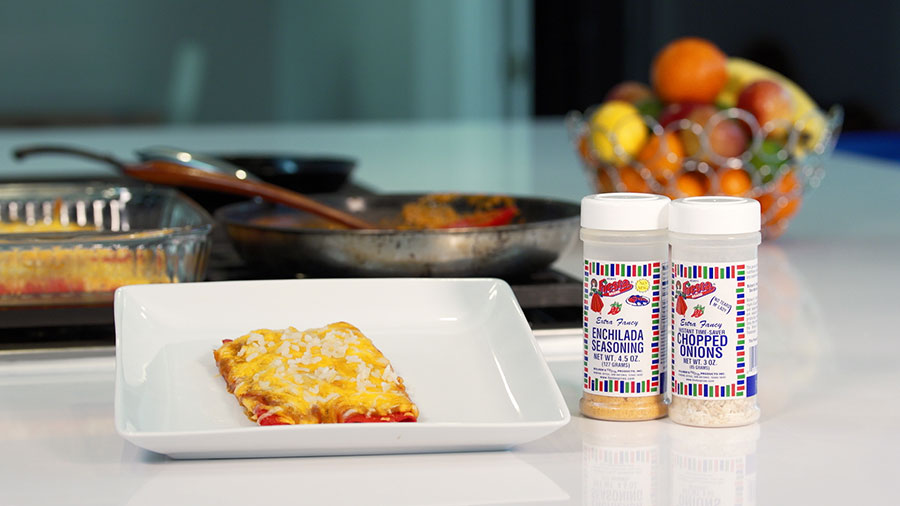 **Make Chicken enchiladas using shredded chicken, too!