No-Mess Popcorn
Phillip
Ingredients:
¼ cup popcorn
butter, melted
Bolner's Fiesta Brand seasoning of choice (see below)
brown paper bag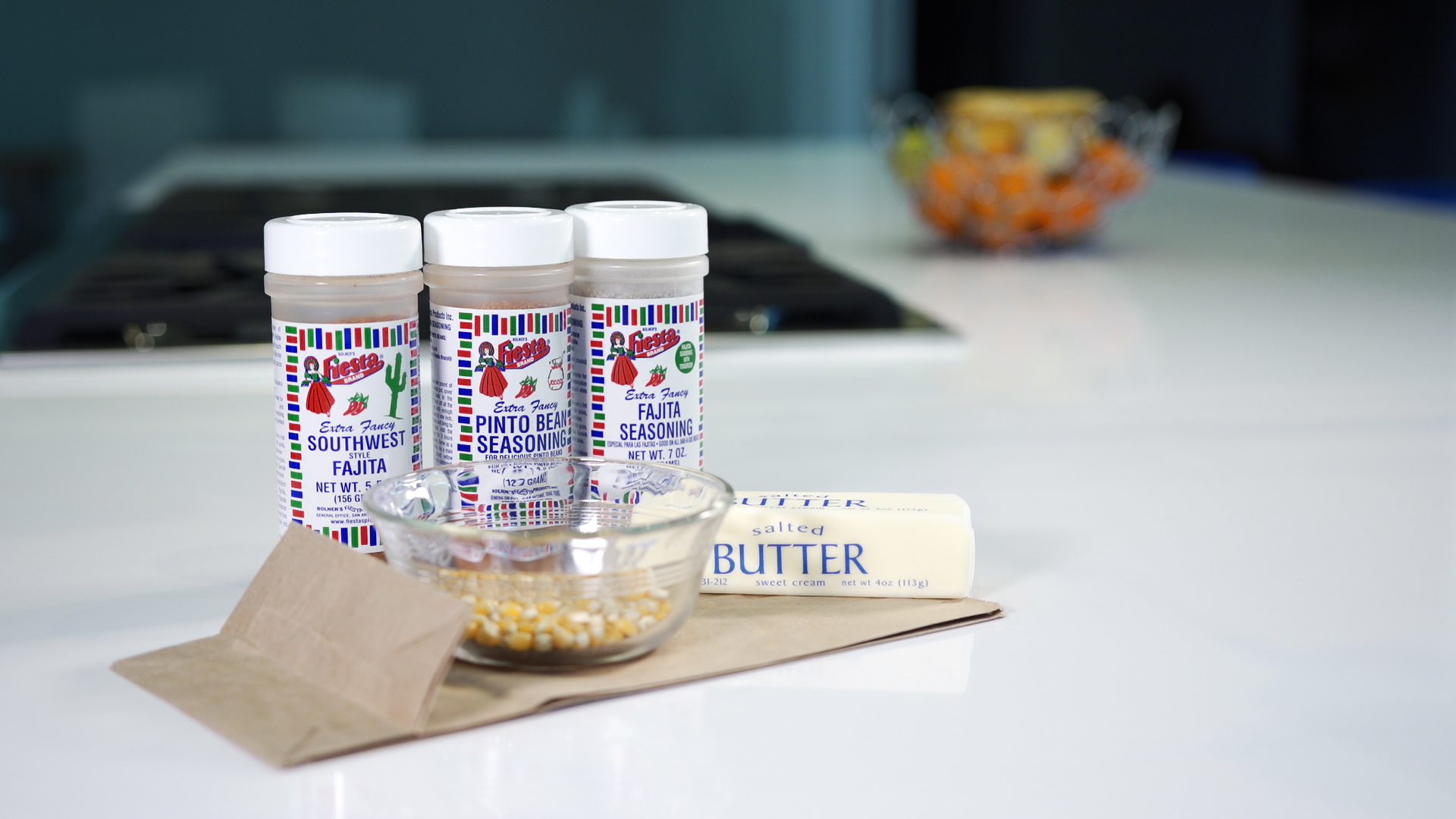 Directions:
Place the popcorn in brown paper bag and fold the top over twice. Place the bag in the microwave for 3 minutes, or until fully popped. Open the bag, toss in the butter and a seasoning of your choice. Serve and enjoy!
Some of our favorite popcorn toppings include: Bolner's Fiesta Brand Popcorn Seasoning, Southwest Fajita Seasoning, Chili Lime Seasoning, and Taco Seasoning!