Cinnamon Pecan Overnight Oats
Phillip
Great for meal prep, these cool, creamy, delicious overnight oats are great to make ahead and have in the fridge for a quick hearty, healthy breakfast. Spiced with cinnamon, sweetened with maple syrup and studded with toasted pecans, these simple oats are packed with flavor. The recipe below is makes one serving so it's easy to scale up as needed!
Yields 1 serving
Prep Time: 5 minutes
Inactive Prep: 4 – 24 hours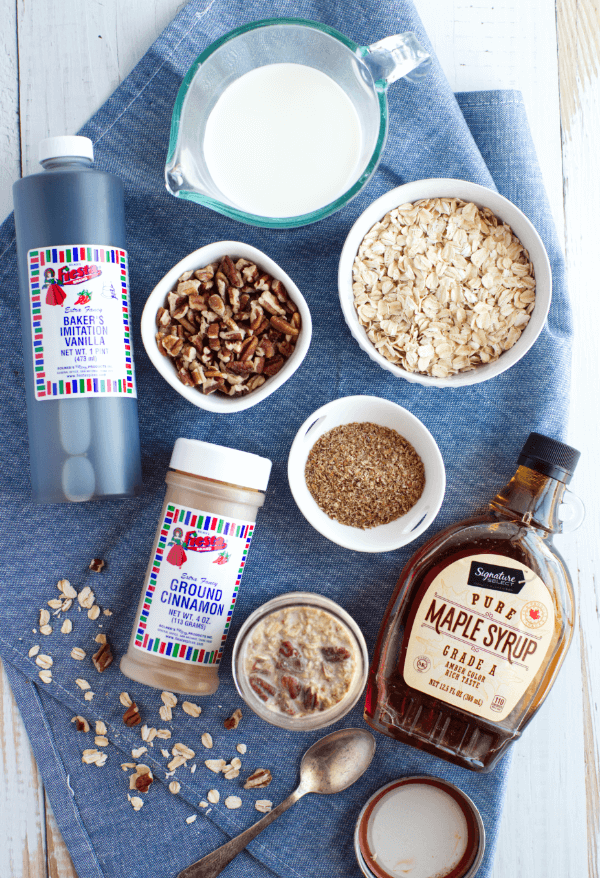 Ingredients:
½ cup old fashioned rolled oats
1 Tbsp. flax seed meal or chia seeds
½ tsp. Bolner's Fiesta Brand Ground Cinnamon
Pinch of salt
2 – 3 tsp. pure maple syrup
1 Tbsp. chopped pecans, toasted
½ tsp. vanilla
½ – 2/3 cup milk or non-dairy milk
Optional Toppings: Sliced banana, chopped apples, toasted pecans or coconut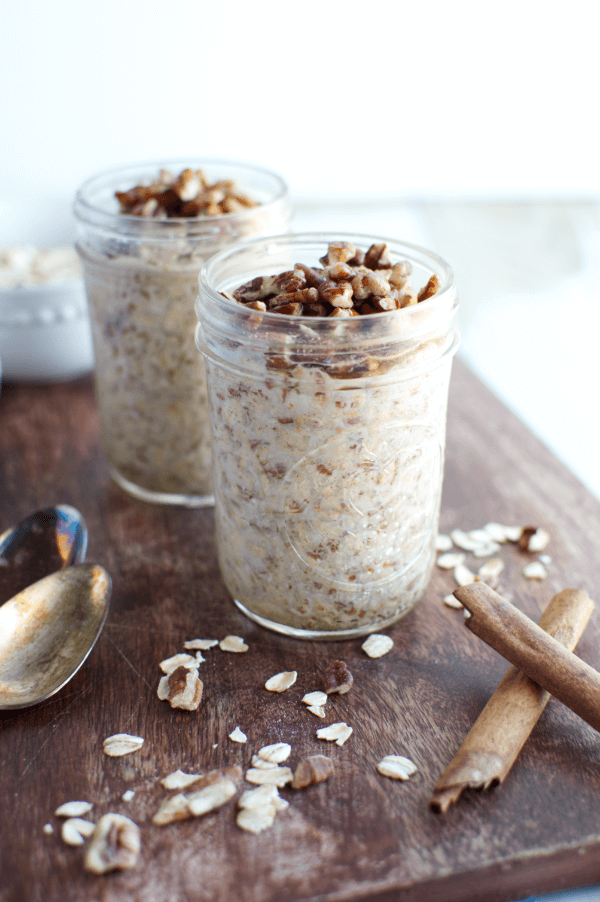 Directions
Combine all ingredients into a jar or container with a like and stir or shake to combine. Refrigerate overnight and served topped as desired. Store in the fridge for up to 5 days.
Notes: Adjust the amount of milk to suit your preference, ½ cup for thicker oats or 2/3 for thinner oats. The sweetener can also me adjusted to taste.