Cranberry Orange Pecan Oatmeal Cookies
Phillip
Jam packed with holiday flavors, these dreamy, orange laced oatmeal cookies are a must have on your holiday baking list! Buttery, crisp edges and a perfectly chewy center make these cookies a family favorite!
Yield about 6 dozen
Prep Time: 10 minutes
Bake Time: 8-10 minutes per batch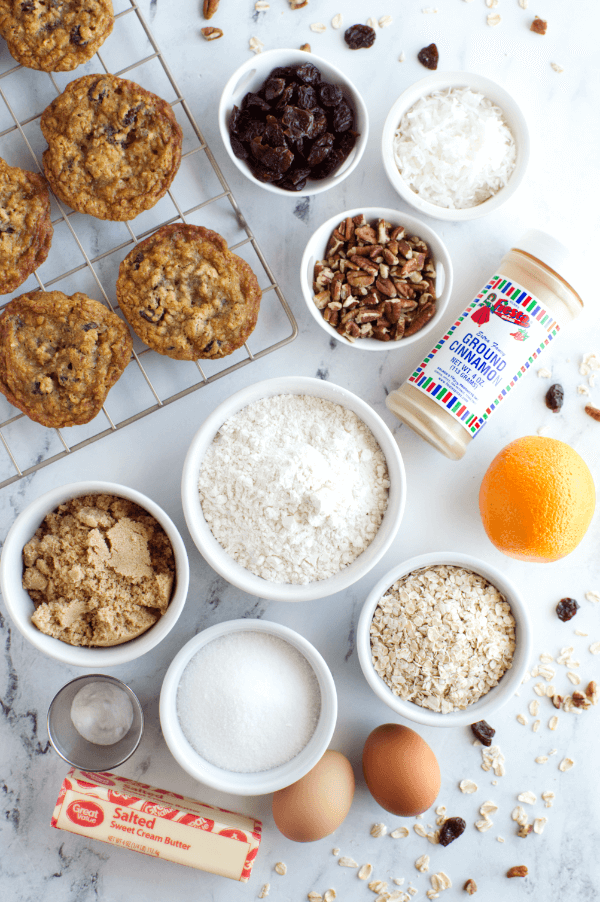 Ingredients:
1 cup dried cranberries
1 ½ cups simmering water
1 cup butter, softened
1 cup sugar
1 cup light brown sugar
2 large eggs
1 tablespoon Bolner's Fiesta Brand Homemade Vanilla Extract
2 cups all-purpose flour
1 tsp. baking soda
½ tsp. baking powder
½ tsp. salt
½ tsp. Bolner's Fiesta Brand Ground Cinnamon
1 tsp. orange zest
1 ¼ cup quick cooking oats, uncooked
½ cup shredded coconut
1 cup chopped pecans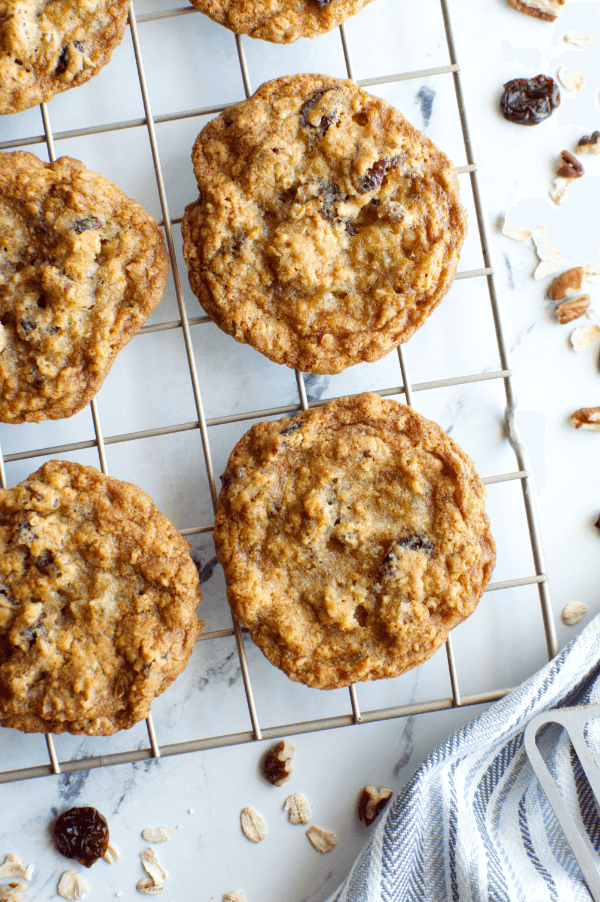 Directions
Preheat oven to 375 degrees. Place the dried cranberries in a bowl and cover with simmering water and set aside for 10 minutes.Drain the cranberries, pat dry on a layer paper towels and set aside.
In a large mixing bowl, cream butter. Add the sugar gradually beating well. Add the eggs and vanilla and mix well. Combine flour and the next 5 ingredients and add to the butter mixture, beating well to combine. Stir in oats, coconut, pecans and dried cranberries till well combined.
Drop the dough by tablespoonfuls onto parchment lined cookie sheets. Bake at 375 for 8-10 minutes or until golden brown. Cool for 1-2 minutes on the cookie sheet, then remove to wire racks to cool.