Dark Chocolate Chili Pots de Creme
Phillip
If you're a chocolate lover, this is the dessert for you! Rich and intensely chocolatey, this indulgent little dessert gets a spicy Tex- Mex kick from the addition of chili powder and cayenne. Perfect for any special occasion!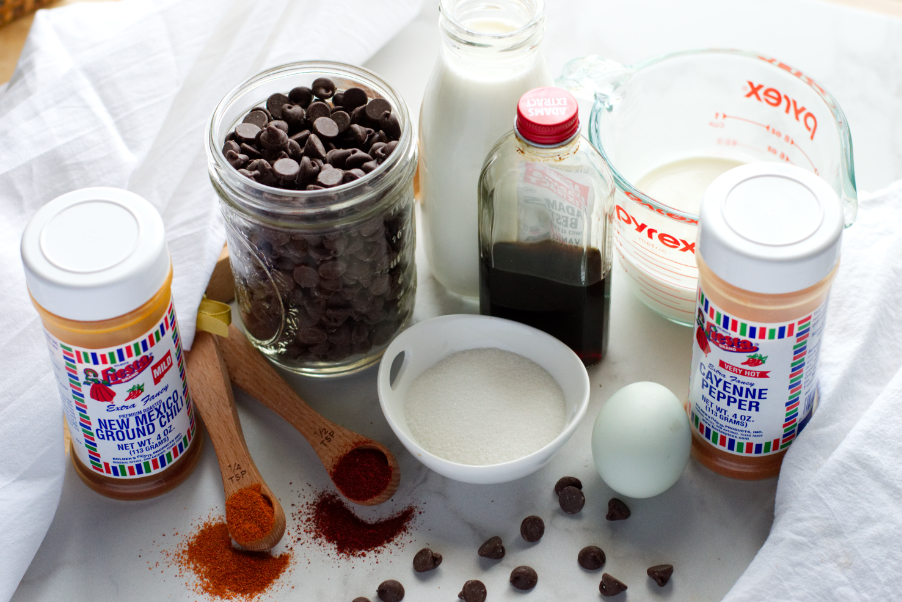 Ingredients:
½ cup heavy cream
½ cup milk
1 egg yolk, lightly beaten
2 Tbsp. sugar
1 ½ tsp Fiesta Brand® Chili Powder or New Mexico Ground Chili
1/8 tsp. Fiesta Brand® Cayenne Pepper
1 1/4 cup good quality semisweet chocolate chips
Pinch of salt
1 tsp vanilla
Garnish: Whipped Cream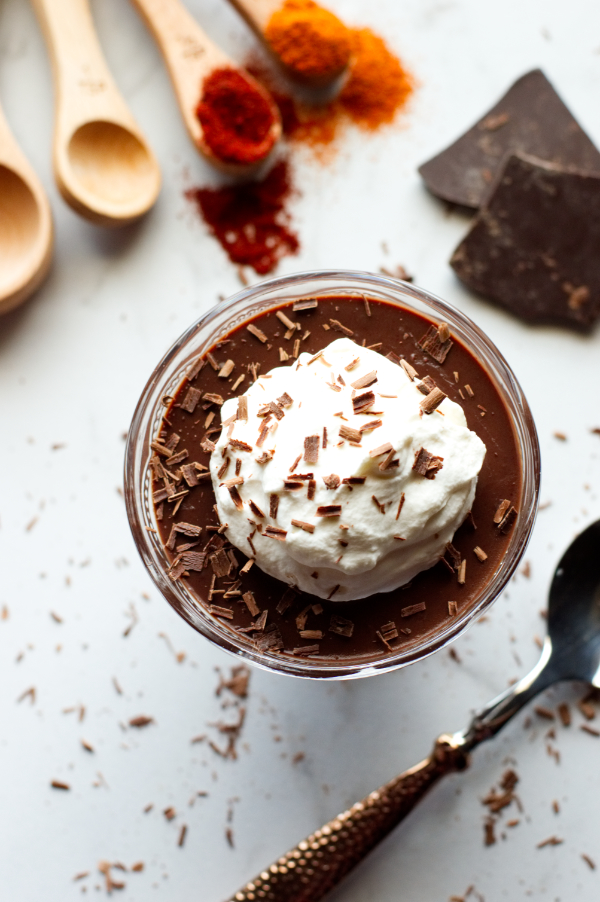 Directions:
In a sauce pan over medium heat, combine the first six ingredients. Cook stirring constantly, until steaming but do not boil, about 8-10 minutes. Remove from heat, add the chocolate chips, salt and vanilla and stir until smooth. Spoon the chocolate mixture into ramekins (about 4 oz), espresso cups or desired serving cups. Cover with plastic wrap and refrigerate for at least 3 hours. To serve, top each serving with whipped cream.