Pumpkin Pecan Waffles
Phillip
The combination of pumpkin and pecan is the star of the show in these fluffy, fall inspired waffles. If this recipe makes more than needed, you can freeze and reheat them as needed in the toaster for a quick morning breakfast.
Yields 11-12 (4 inch) waffles
Prep Time: 20 minutes
Cook Time: 8 minutes per batch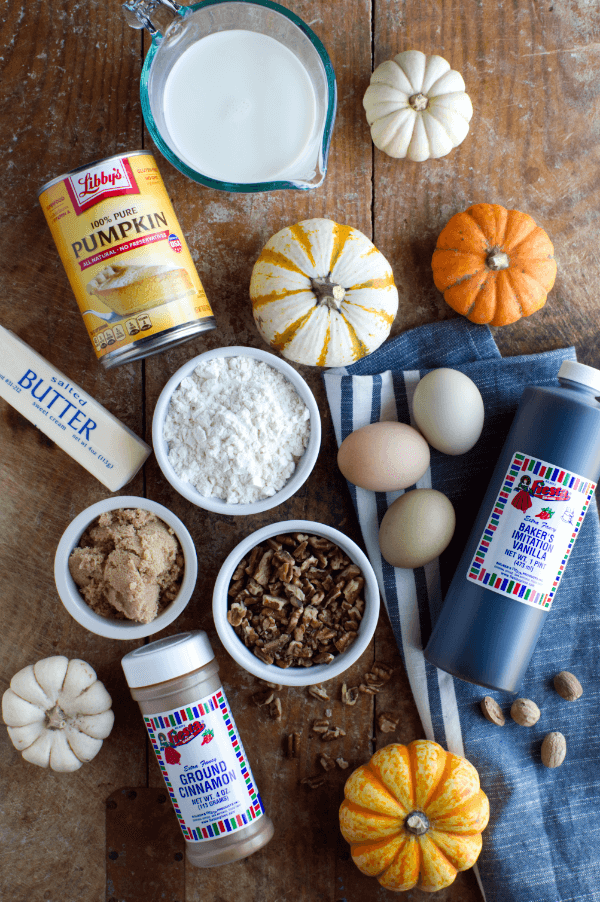 Ingredients:
2 ½ cups all-purpose flour
4 tsp. baking powder
1 tsp. salt
1 tsp. Fiesta Brand Ground Cinnamon
¼ tsp. Fiesta Brand Ground Nutmeg
3 Tbsp. light brown sugar
3 large eggs, separated
1 ¾ cups milk
½ cup pumpkin puree
½ butter, melted
¾ cup chopped pecans
Directions
In a large mixing bowl combine flour, baking powder, salt, cinnamon, nutmeg and brown sugar.
In a separate bowl, whisk together eggs yolks, milk, pumpkin, melted butter and stir into flour mixture with a whisk until dry ingredients are moistened. Don't overmix. Beat egg whites at high speed till stiff peaks form and gently fold into the batter. Gently stir in chopped pecans.
Spoon batter into a preheated, lightly greased waffle iron, spreading batter to edges, and cook until golden brown. Repeat with remaining batter. Served topped with toasted pecans and maple syrup.
Notes: These waffles may be frozen for up to a month. To reheat, toast them straight from the freezer.