Overnight Blueberry French Toast
Phillip
Studded with blueberries and topped with a delicious streusel topping, this overnight French toast always gets rave reviews and is great for entertaining a crowd!
Prep Time: 20 mins
Cook Time: 45 – 50 mins
Serves: 12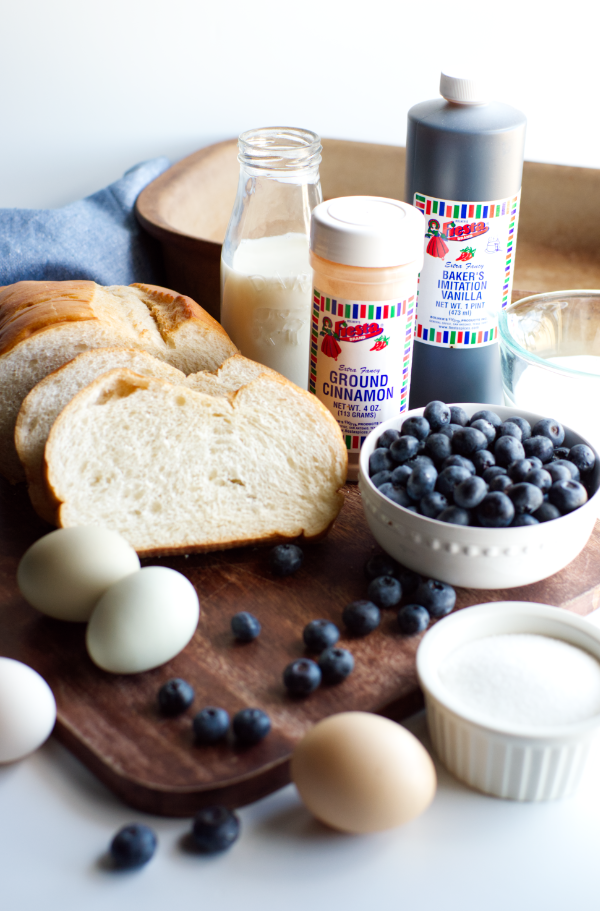 Ingredients:
1 loaf French or Hawaiian bread (14-16 oz.), cut or torn into pieces
6 large eggs
2 cups milk
¾ cup heavy cream
½ cup sugar
2 Tbsp. Bolner's Fiesta Brand Vanilla
¾ tsp. Bolner's Fiesta Brand Cinnamon
Pinch of salt
1 ½ cup blueberries, fresh or frozen
Streusel Topping
½ cup light brown sugar
½ cup flour
½ tsp. Bolner's Fiesta Brand Cinnamon
Pinch of salt
½ cup salted butter, cold and cut into small pieces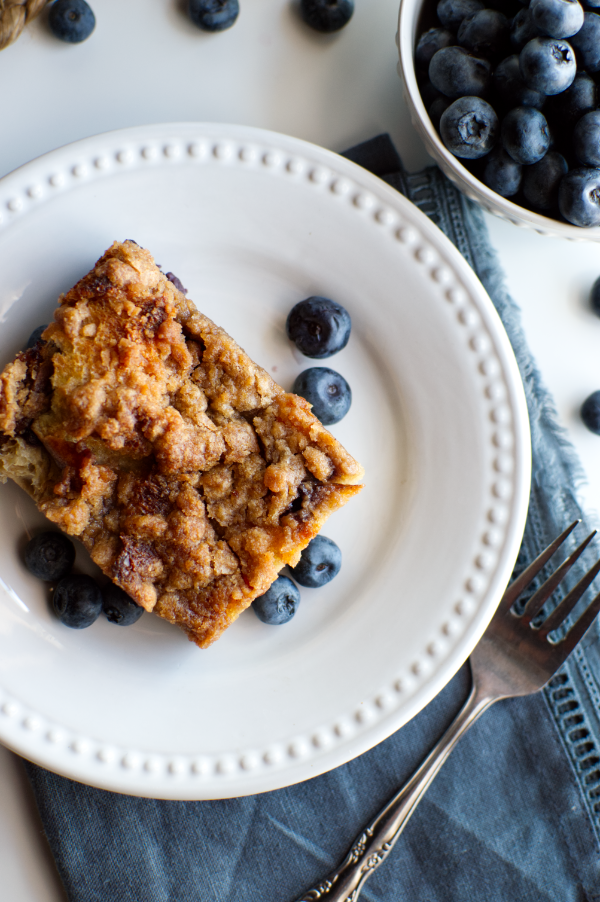 Directions
Place half of the bread pieces into a greased 9×13 baking dish. Spread 1 cup of blueberries over the bread pieces and add the remaining bread pieces. Sprinkle the remaining blueberries on top. Combine eggs, milk, cream, sugar, vanilla, cinnamon and salt and whisk well to combine. Pour the egg mixture evenly over the top of the bread and press bread down slightly to ensure all pieces are coated. Cover and chill overnight.
Combine brown sugar, flour, cinnamon and salt and stir well. With a fork or pastry blender, cut the butter into the flour mixture until crumbly. Store in a zip top bag with the French toast until ready to bake.
To bake the French toast, preheat oven to 350 degrees F. Sprinkle the streusel topping over the top of the French toast and bake for 45-55 minutes. Let sit 5-10 minutes before cutting. Serve with maple syrup if desired.